Whether you're grabbing a brew on your morning commute or snagging a drink on the way to your boarding gate, this international coffeehouse is always there for a pick-me-up. No matter what you're craving, Starbucks Coffee Company has what you're looking for.
While many Starbucks drinks are made with milk, the coffee company offers almond, coconut, oat, and soy milk dairy alternatives. Many of the clear flavored syrups are vegan, including caramel, hazelnut, and vanilla for a touch of sweetness. Aside from the mocha sauce, most coffee sauces are not vegan and should be omitted—nix the caramel, caramel brûlée, pumpkin spice, and white mocha sauces. Additionally, when ordering vegan, be sure to forego cinnamon dolce topping, frappuccino chips, honey syrup, java chips, and whipped cream. With these ordering tips, you're ready to choose from cafe classics, secret menu items, and seasonal features. Here are some of the vegan creations available at the cafe right now.
When it comes to hot cups of joe and steaming barista creations, Starbucks offers many options beyond the naturally vegan brewed coffee. For those who love hot coffee all year round, this is for you!
Non-Dairy Milk Coffee Creations
Cappuccinos and lattes ordered with non-dairy milk and flavored syrups
Cinnamon Dolce Latte ordered with non-dairy milk and no cinnamon dolce topping
Blonde Vanilla Latte ordered with non-dairy milk
Honey Almond Milk Flat White ordered without honey syrup
Caramel Macchiato ordered without caramel sauce
Caffe Mocha ordered with non-dairy milk and no whipped cream
Hot Tea Lattes and Coffee-Free Drinks
Matcha tea latte ordered with non-dairy milk
Other tea lattes when ordered with non-dairy milk and no honey syrup
Hot chocolate ordered with non-dairy milk and no whipped cream. Avoid the white hot chocolate.
Caramel Apple Spice ordered without whipped cream or caramel sauce
Steamers ordered with non-dairy milk and no whipped cream
No matter the weather, cold drinks are a vibe. From iced coffees, cold brew creations, and even frozen frappuccinos, Starbucks has it all. Veganize your refreshing drinks by subbing non-dairy milk, omitting whipped cream, and watching your syrup choices.
Iced and Frozen Coffee Mixtures
Frappuccinos ordered with non-dairy milk and no whipped cream. Watch sauces, syrups, and additives from above.
Strawberry Funnel Cake Frappuccino ordered with non-dairy milk and no whipped cream
Cold brew ordered with non-dairy milk
Honey Almond Milk Cold Brew ordered without honey syrup
Salted Caramel Cream Cold Brew ordered without cream and substituting non-dairy milk. Try coconut milk for extra creaminess.
Nitro Cold Brew ordered without vanilla sweet cream
Iced shaken espresso ordered with non-dairy milk
Iced lattes, macchiatos, and mochas ordered with non-dairy milk
New Iced Chocolate Almond Milk Shaken Espresso without modifications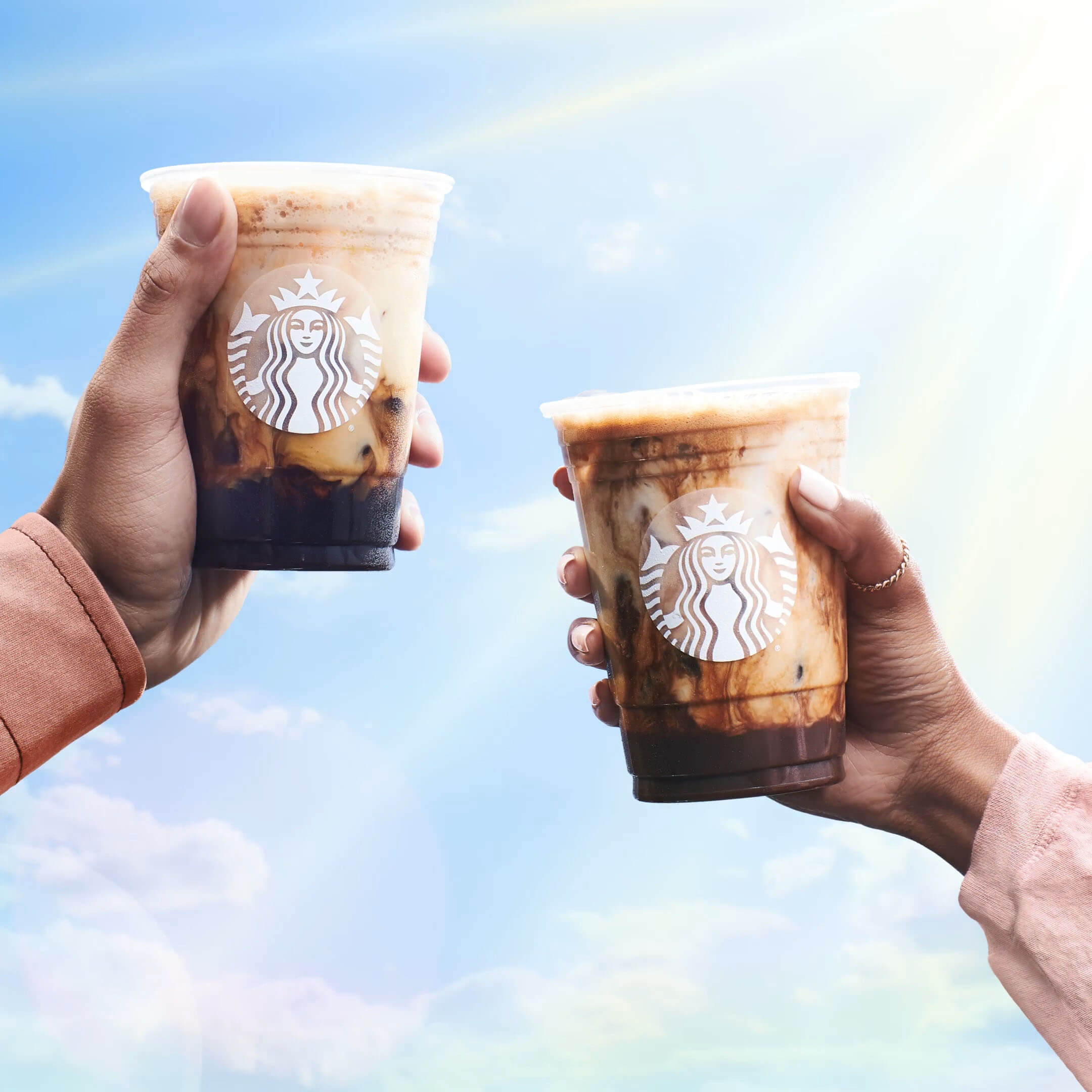 Iced Teas and Fruity Refreshers
Iced teas and lemonades make our vegan day.
Iced guava black tea is vegan as-is. Order with or without lemonade.
Iced Chai Tea Latte when ordered with non-dairy milk. Watch for honey.
Starbucks Refreshers are generally vegan as-is.
Pink, Violet, Star, Dragon, and Guava Passion Fruit Drinks are vegan as-is.
Whether you're looking for a quick on-the-go breakfast or a study session snack in the cafe, Starbucks offers several vegan-possible options along with a variety of prepackaged plant-based snacks like nuts, Hippeas, and That's It bars. The following are some vegan baked goods and snacks to look for:
Impossible Breakfast Sandwich ordered on a bagel without cheese or egg
Bagels ordered in plain, cinnamon raisin, and everything varieties
Avocado Spread is totally vegan and tastes great on bagels and Impossible sandwiches.
Chickpea Bites and Avocado Protein Box ordered as-is
Classic Oatmeal and Hearty Blueberry Oatmeal are vegan as-is. Add in a splash of plant-based milk if you choose.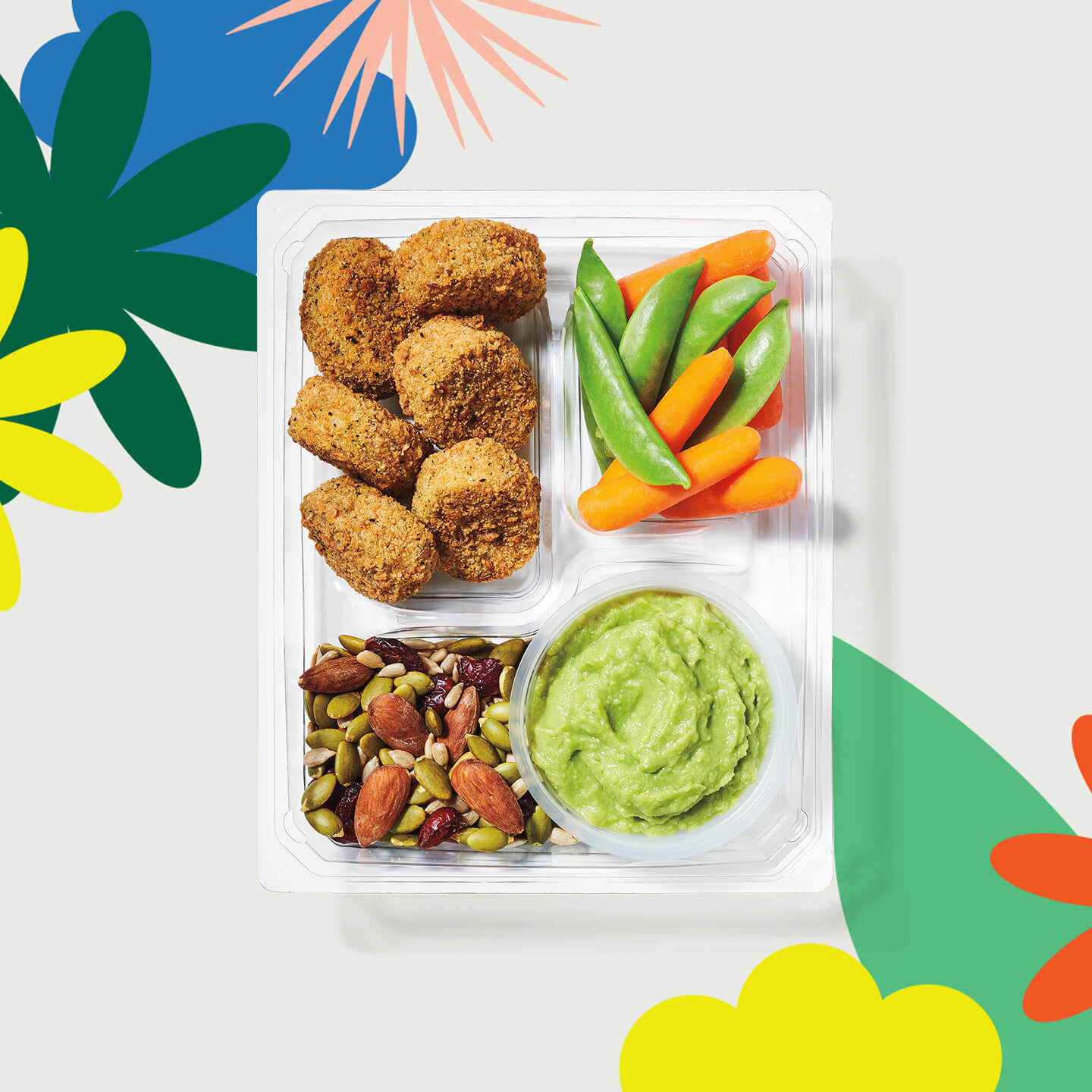 Note: As Starbucks rotates new menu options into their cafes, be sure to always check out the ingredients before ordering.