We all know that Plano has been booming lately when it comes to shopping (Legacy West), entertainment (Legacy Hall), and restaurants. But did you know that the Dallas suburb is also an unexpected gem for great coffee shops? From cozy places that have been around for years to trendier new spots, these are the five best coffee shops in Plano.
Golden Boy Coffee & Wine Bar
Plano
5880 State Highway 121, Suite 102A
Plano, TX 75024  |  Map
New to The Boardwalk at Granite Park, this Texas-based coffee shop doubles as a wine bar. Founded by Trey Suire and Andrew Cunningham in 2018, the first Golden Boy opened in Denton in 2019, and then Coppell the following year. Some great signature espresso drinks at the shop include the Honey Bear Latte and the Golden Latte with turmeric and cream of coconut. Or if you're not in the mood for coffee, they have a nine-spice chai latte with honey and hemp milk, as well as matcha.
Coffee Del Rey
Plano
1915 N. Central Expressway, Suite 340
Plano, TX  |  Map
Since 2013, this Plano coffee haven has been serving espresso drinks and the community (the shop features a giveback program that benefits North Texas Food Bank). They also source their coffee directly from the Dominican Republic's Spirit Mountain Ecological Reserve and Coffee Plantation. An overall feel-good shop, you can come in and grab a latte or join their monthly coffee subscription service to make your own coffee at home.
1418 Coffeehouse
Plano
1418 K Avenue
Plano, TX 75074  |  Map
The popular 1418 Plano coffee shop is aptly is named for the street it occupies. The cozy space offers indoor seating ranging from couches to bar stools, as well as a few patio tables outside. Make sure to try their signature Purple Haze, a lavender vanilla latte. The shop also makes sandwiches in-house including The Drake — a turkey, brie, and raspberry mayo concoction. Save room for snacking on a slice of Emporium Pie while you sip your coffee.
Mudleaf Coffee
Plano
3100 Independence Parkway, Suite 300
Plano, TX 75075  |  Map
Opened in 2018, this West Plano coffee shop was founded by wife-and-husband Kat and Jordan Smith. The spot has tons of space to work, a "Mudroom" that you can book for small meetings or study groups, and a full-service espresso bar. Drinks are served in charming ceramic mugs including non-coffee beverages like chai lattes and hot chocolate. Using Dallas-based Cultivar Coffee beans, the shop makes some great specialty lattes like the Blueberry Latte.
XO Coffee Co.
Plano
1023 E. 15th Street
Plano, TX  |  Map
Located in downtown Plano, this coffee shop and bistro offers espresso drinks, breakfast, and lunch. They also have a new lounge and tapas bar menu for the evenings.
But first, coffee. Specialty drinks here include a Seraphim single-origin pour-over (just a fancy single brew system), French press, and cold-brewed nitro coffee. Favorite brunch bites are the Nutella stuffed French toast and almond, wildberry, and cardamom pancake.
Featured Properties
Christie's International Real Estate
Presented by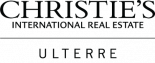 Create a free account to save your favorite PaperCity content in one curated collection.
Create a free account to view all PaperCity recipes.
Save all of your favorite content in one curated collection.